Here at Vegums we know all too well how hard that feeling can hit when you realise that a new year has come around already. That's why we're here to help you start it off on the right foot. We're here for you whether you're an omnivore, a pescatarian, a vegetarian, a vegan looking for motivation for yourself or others, or even just wondering what the hype is all about.
You might have heard the term 'Veganuary' being thrown around in the media recently. You'd be forgiven for dismissing it as a fad, but there's actually a lot more to it than that. Veganuary involves cutting out meat, dairy, eggs, honey, leather and wool for a month. In many cases it leads to people going vegan long-term! That might look like a scarily long list to think about, but even if you manage to cut out one thing it makes a massive difference!
The Veganuary charity was launched in 2014 and has seen massive growth since then. It hit a record 120,000 subscribers in 2018! The hype was expected to die down as the year progressed, but the number of brands and eateries getting in on the action has only increased. This is in part due to the rise of social media and the participation of younger people. That's not to say it's ever too late to start.
If you're already sold, then skip straight to the bottom for some of the best advice we could come up with. If you want to know more about it, then read on and be persuaded!
What are the benefits, and what's in it for you?
If you're looking to improve your health in 2019 then veganism could be the perfect place to start. The vegan diet offers:
lower cholesterol levels
lower blood pressure
reduced risk of type 2 diabetes
a healthier BMI.
Eating a vegan diet for your health is sometimes referred to as living "plant-based" as opposed to being an ethical vegan. Here's where we give a shout-out to all those junk food-obsessed vegans out there: every reason for veganism is valid and it's not all about salad (a rhyme almost worthy of a protest sign)!
(Photo by NeONBRAND on Unsplash)
Ethical vegans can still see a huge improvement in mood as an improved diet doesn't only lead to better brain health. According to Jay Brave, a vegan ambassador, it's a way of challenging the status quo. You can take autonomy of the way you interact with the world and its economy as a consumer.
It's about more than just self-improvement though. There are a whole host of reasons why you might pursue it. Read on to see whether any are a good fit for you!
For the Animals
One of the biggest reasons that people go vegan is still out of sheer compassion for the animals. Countless studies have found that animals feel pain and joy, and have a will to live. Calves, ewes and chicks are taken away from their mothers. The mothers then mourn that loss for days. In a world that's so cruel, why not choose kindness?
You might think Vegetarianism is enough, but sadly the dairy and egg industries cause all kinds of suffering. Male chicks and calves are deemed useless and disposed of like rubbish.
(Photo by Robert Bye on Unsplash)
For the Planet and its People
Vegetarianism is good for the planet, but veganism is still better. Just a quick glance at the stats proves that even though plant milks require crops, cows require more!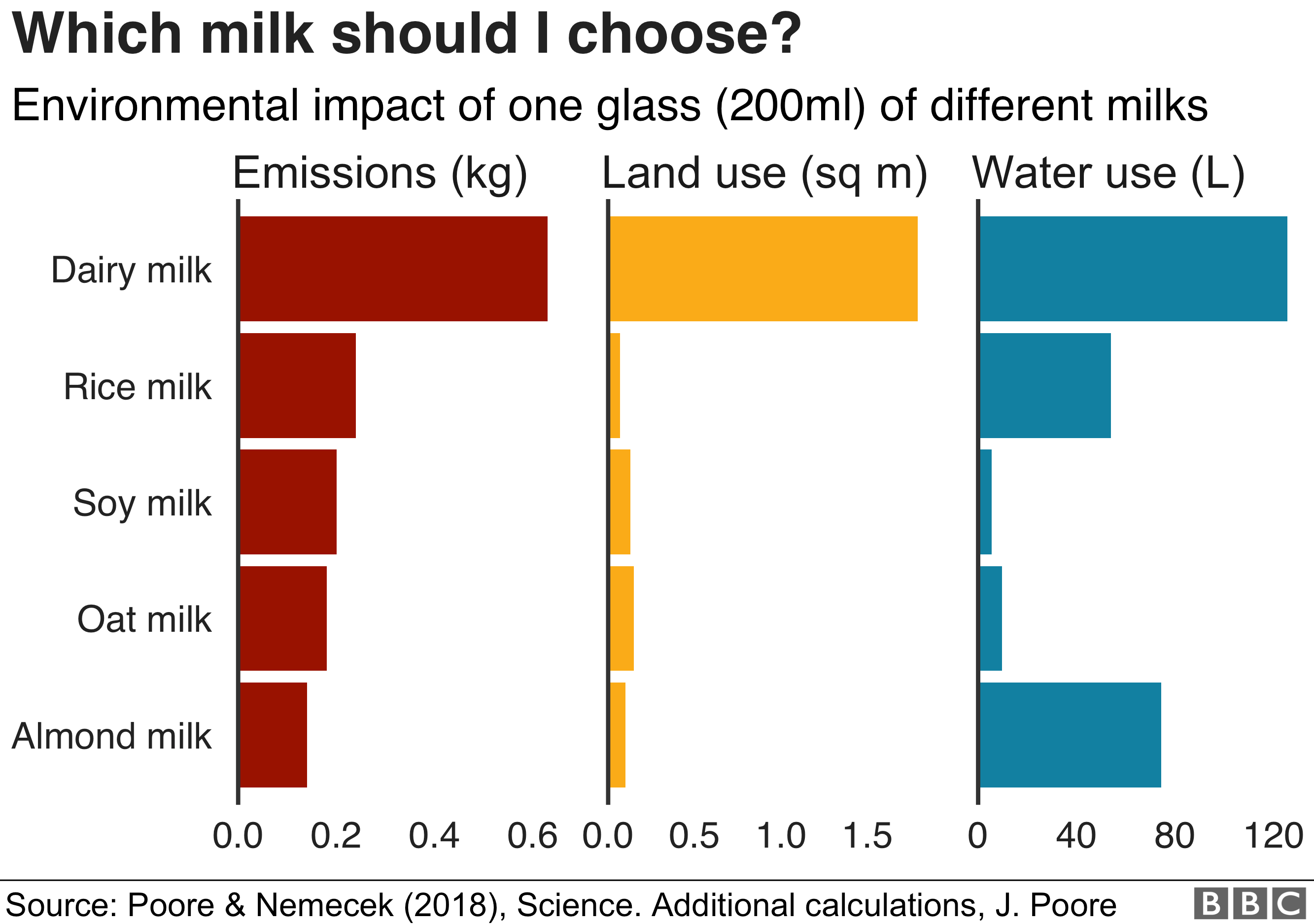 Veganism is an incredibly poignant movement at a time when we see news stories and documentaries on climate change everywhere. The recent UN summit led to experts saying that we're the last generation that can stop it. Studies have found that veganism is the best thing that we, as individuals, can do for the environment. It tackles:
climate change
deforestation
overfishing
water consumption
pollution
habitat destruction.
For the People
In a western world where veganism is becoming more accessible, it can be a positive step towards buying more ethically for human rights, too. Down the production and supply chain, underpaid workers are exploited to work in horrific conditions that can lead to PTSD. By continuing to eat animals and animal products, we are also punishing the world's poorest. Without feeding crops to livestock we could feed an additional 4 billion people! Livestock also consumes 70% of global freshwater in a time of high water stress for over 2 billion people. We can't forget about the threat of antibiotic resistance either!
Sound good? Here's what you should know before you take the leap.
Whilst veganism is fantastic for everyone involved in the long run, there are a few steps that need to be taken to ensure your safety. In the same way as omnivores, vegans can be at risk of vitamin deficiency. This is primarily due to the vigorous way in which we clean our vegetables and remove vitamin-producing bacteria. If you don't do proper research before Veganuary, you endanger yourself. Vegans need to pay particular attention to their B12 and selenium intake, which are found in meat due to animals consuming bacteria. Selenium can be found in brazil nuts and B12 can be found in Marmite, but if you're a hater and not a lover then Vegums are a great alternative. They're delicious eco-friendly vegan gummy bear multivitamins that give adults and children all the vitamins they need!
It can be a massive lifestyle change for some people, and that can make it hard to stay motivated. This is especially as Veganuary sees a huge rise in the number of omnivores going straight into veganism, missing the vegetarian step in between. It's a great idea to try and get your friends and family on board! But if you're struggling to motivate each other or don't know anyone personally who's feeling ready to get involved, then head to Instagram. You'll find an incredibly helpful and supportive vegan community. #vegan and #veganuary will be full of recipe ideas, tips for lifestyle changes, words of wisdom, motivational messages and even those in the same boat as you! The vegan community will help you during your Veganuary challenge.
Last but not least, converting to veganism is a huge learning curve.
Don't forget that lots of the basic food everyone eats is already vegan, such as bread, rice, pasta, chips and vegetables. You only need to learn to accessorise it differently. However, milk and eggs are hiding in things you wouldn't believe. Don't beat yourself up if you make a mistake and don't get yourself down by biting off more than you can chew. If you do overlook something then don't waste food you've already bought, just put it in the memory bank for next time. Checking the ingredients will come to you like clockwork before you know it. Dust yourself off and get back on that vegan horse – doing something is better than doing nothing so no one's judging you for trying!
So be brave and follow in the feel-good footsteps of the likes of Beyoncé, Brad Pitt, Mike Tyson and the Williams sisters. Who knows, you might love it and you've got nothing to lose! Stepping out of your comfort zone can teach you a lot about yourself and it can be great fun to challenge yourself to learn to cook in a different way. So, why not trying to become Vegan during the Veganuary month?
Comment below if you have any tips to add or if you're considering the change but want to ask any questions! Our blog is full of ideas, so follow us on social media for updates or to just have a chat.
Happy New Year from Vegums!